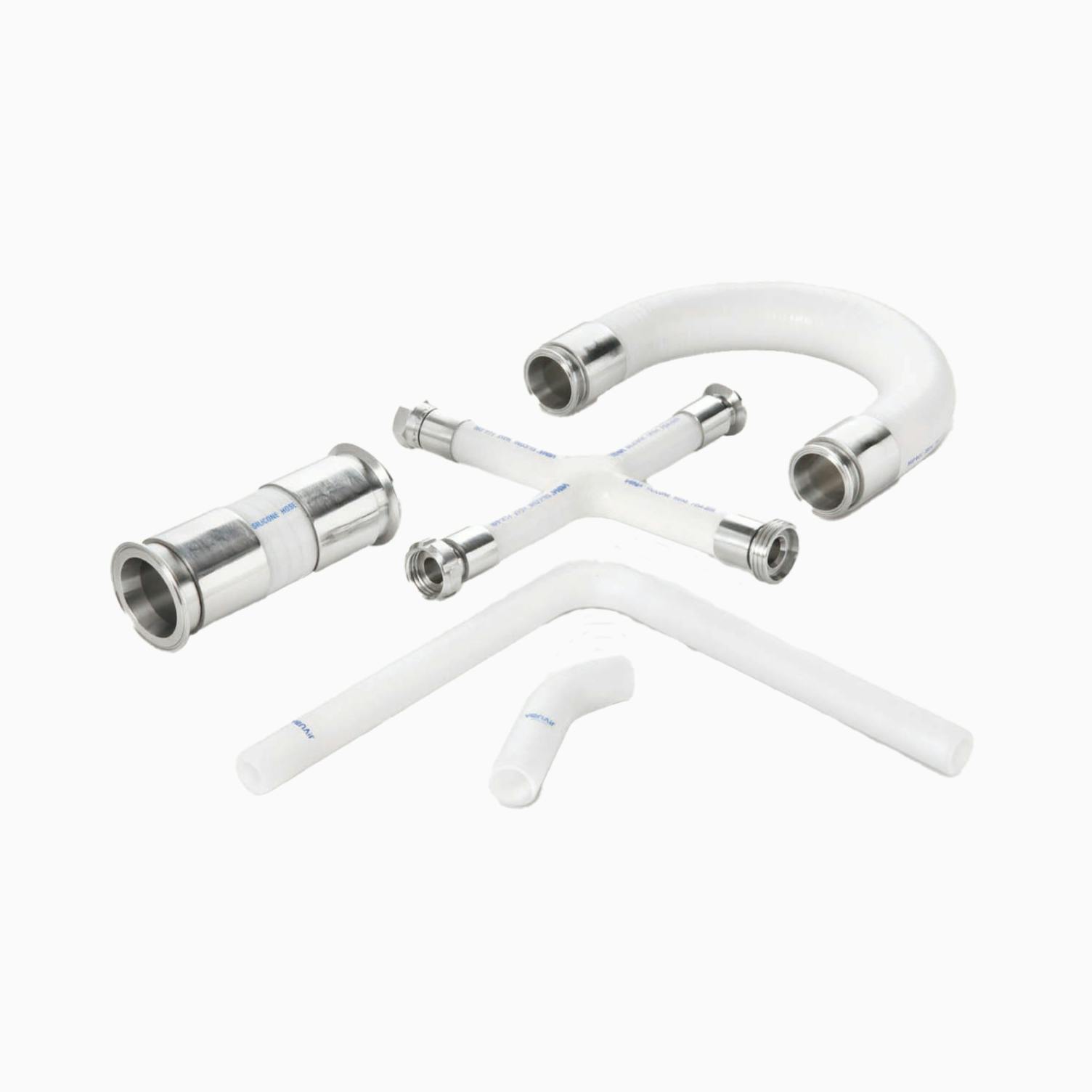 Adaptsil
Flexible silicone adaptors that are suitable to convey fluids in the Food, Pharm and Biotech industries.
Custom made flexible adaptors in FDA and USP VI platinum cured silicone specially designed for food and pharma processing.
Request a quote
Adaptsil is recommended to:
- Compensate system vibrations as well as to optimize the overall life of the hose or tube connections.
- Solve handling system missalignments as well as increased ease in hose or tube installation.
- Offer sound dampening characteristics in your process systems due to its elastic and flexible cons­truction
Properties
VMQ Silicone, smooth and translucent.
Depending on the material
Customized. All types of shapes, including reducers, elbows and any custom design.
Quality
Complete Validation Package.
3A Sanitary Standard 62-02 (fitted hoses).
Material used is in accordance with EU Directive 2015/863 for Restriction of the use hazardous substances (RoHS 3)