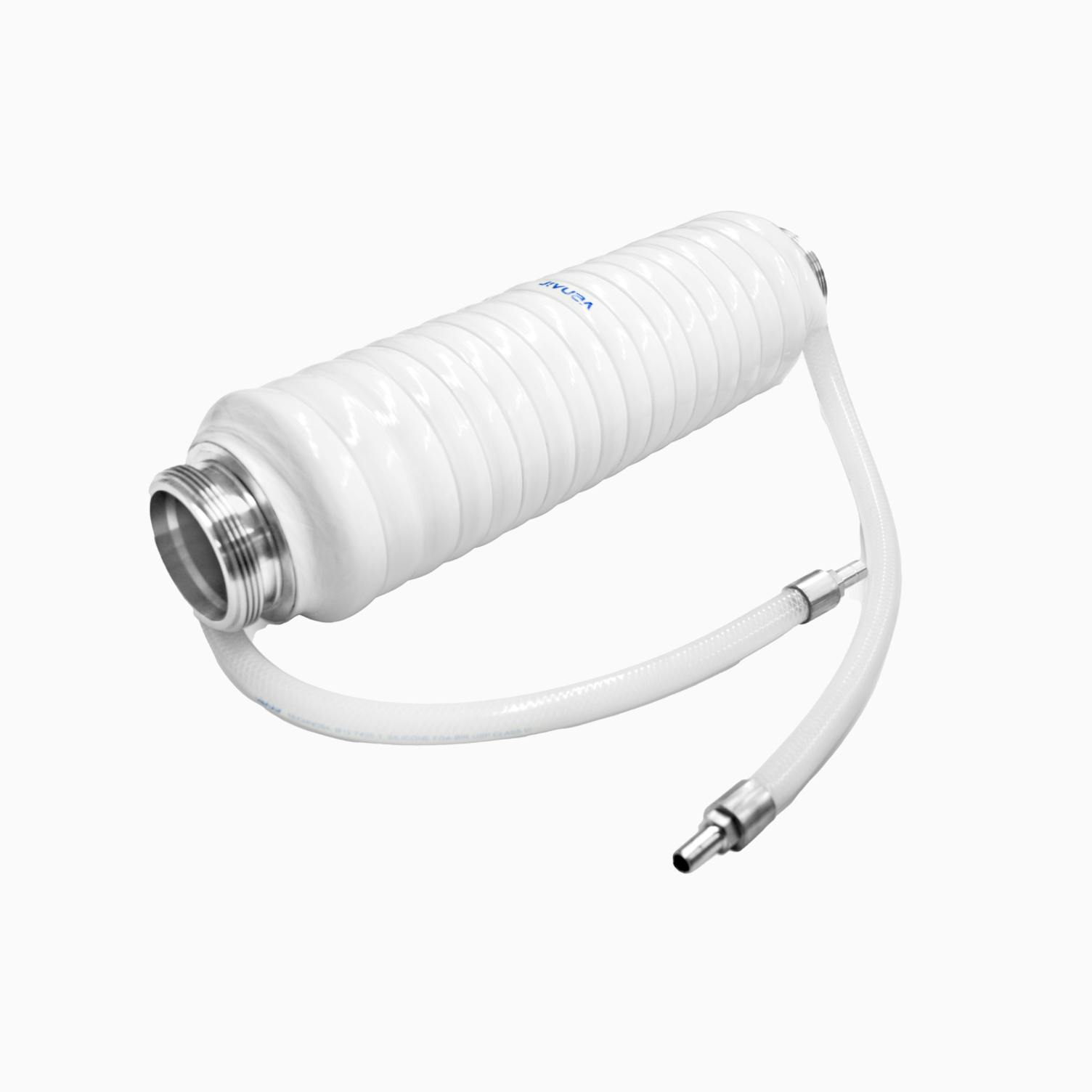 Cooling hose
Silicone cooling hose
FDA and USP VI silicone cooled hose that provides regular cold temperature along its length.
Request a quote
It is especially recommended for the transport of liquid or semi-liquid fluids in the food, cosmetic, chemical and pharmaceutical industries.
It offers an extremely broad field of applications.
The use of this hose it is recommended to keep the temperature of the flowed product by using a heated liquid or a coolant inside the coil.
Each model is built on demand and according to the customer needs.
Properties
VMQ Silicone, smooth and white.
Stainless steel wire spring and polyester fabric reinforcement.
VMQ Silicone, smooth and white.
From -60 °C (-75°F ) to +180 °C (356°F ).
Custom made, up to 6m (19,69ft).
Quality
Complete Validation Package.