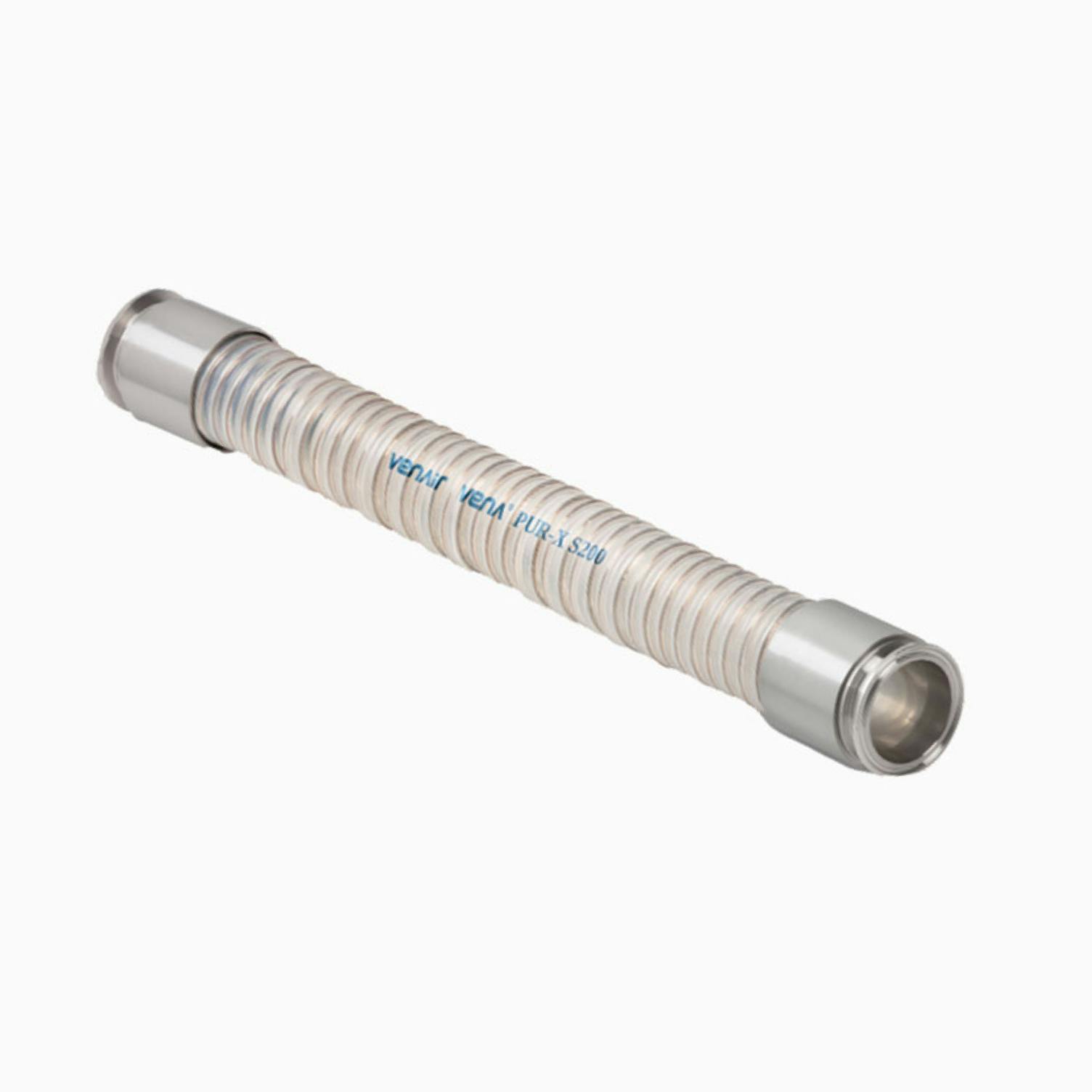 Vena® Technipur® S200
Highly abrasion resistant polyurethane hose
Flexible and fully smooth FDA polyurethane hose to convey bulks and powder materials in the food and pharmaceutical industries.
Request a quote
This product is especially recommended for transport of all types of abrasive particles, such as granular products, salt, sugar and powder of all types for food and pharma applications. The smooth inner and outer finishing makes it easy to clean and allows a constant flow reducing the pressure losses. Due its robust construction is not recommended for small bend radius.
Properties
Polyurethane, smooth and translucent.
Stainless steel wire spring.
Polyurethane, smooth and translucent.
From -20ºC (-4ºF) to +80ºC (176ºF).
Quality
FDA-CFR 21, item 177.1680 and CFR 177.2600.
ResAp 2004 (5), according to Reg 1935/2004/EEC, and Reg 10/2011/EEC.