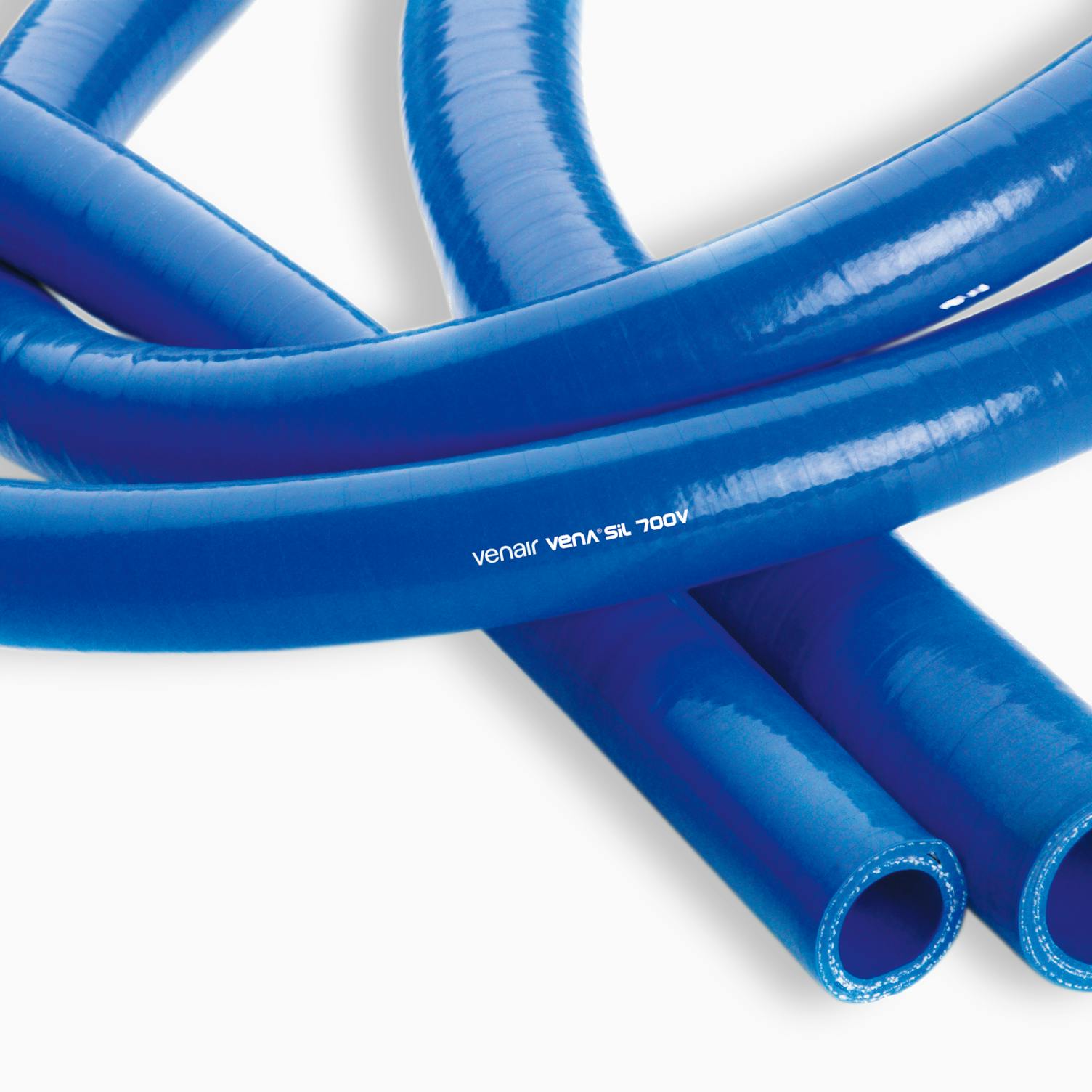 Material
Blue Silicone VMQ (Vinyl Methyl Quality) + Polyester fabric + steel wire spring
VENA® SIL 700V
Hose for heating and cooling Systems
This hose is recommended for heating and cooling systems in vehicles and in the industrial sector and also for the transport of high temperatures fluids in general industry where a certain degree of flexibility is required.
Request a quote
These hoses are suitable for transporting liquid or semi-liquid by impulsion or suction, since their design could resist pressure or vacuum.
Not affected by anti-freeze or antirust liquids.
Highly resistant to hardening with very good compression characteristics.
Excellent resistance to thermal aging and oxidizing agents (oxygen, ozone, UV).
Properties
-50°C (-122 F) to +180°C (356 F), it may reach up to 200°C (392 F) during short periods of time.
Quality
Silicone rubber used is in accordance with EU Directive 2002/95/ECC for Restriction of the use of hazardous substances (RoHS).