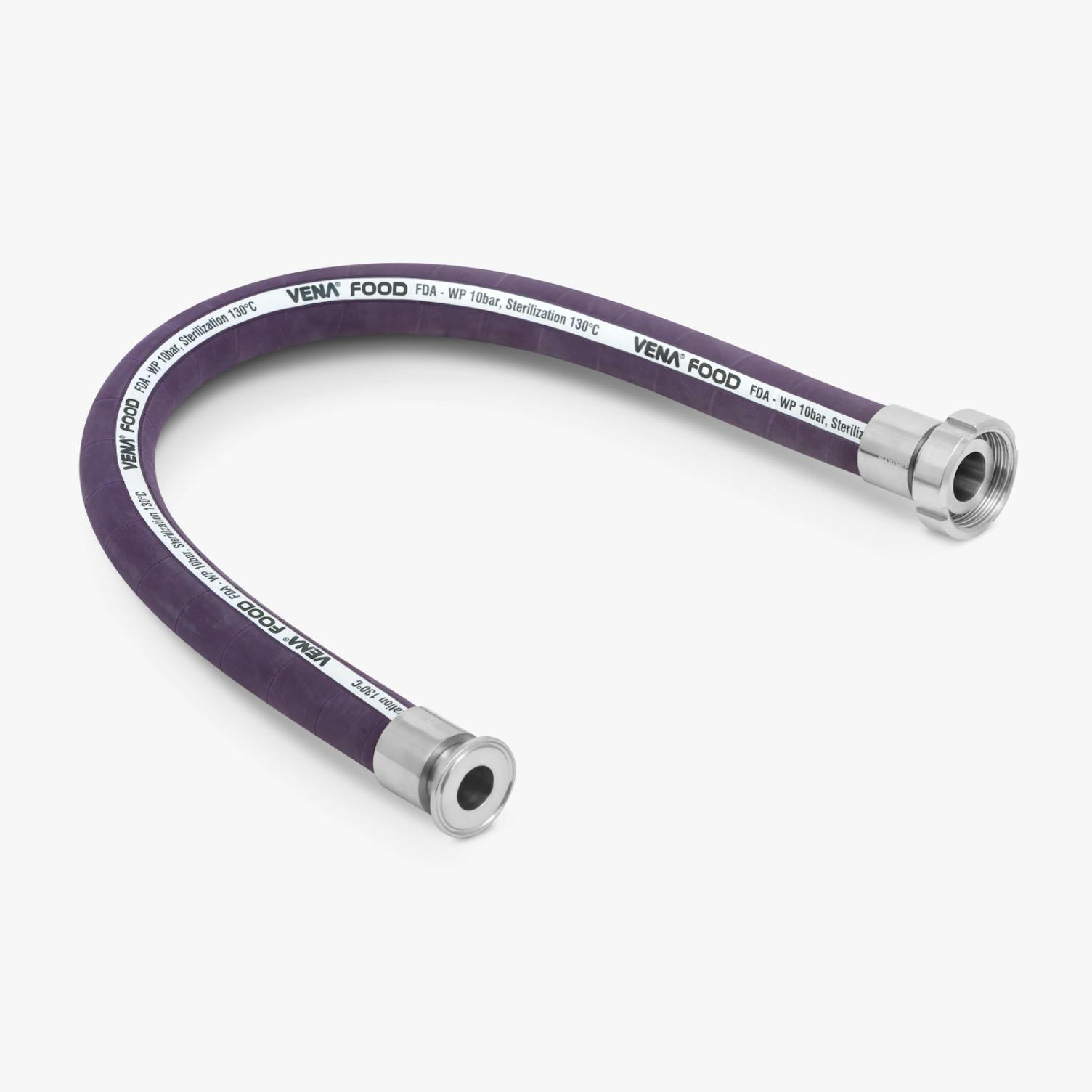 Material
EPDM rubber hose with inner layer of butylic rubber.
Vena® Food
Food grade butyl rubber hose recommended especially when a smaller bending radius is required.
Highly flexible EPDM hose manufactured with a inner liner of FDA butyl rubber for most of applications of food liquids processing.
Request a quote
Is recommended for all types of food products, even at high temperatures (milk, chocolate, drinking water, fruit juice, fresh cream, oil, cosmetic cream, alcohol, etc.) These hoses have a strong, durable construction that can withstand excessive physical handling.
Properties
EPDM rubber, smooth and violet.
Stainless steel wire spring and polyester fabric reinforcement.
-20ºC / +100ºC (-46ºF / 212ºF) it may reach up to +120°C (248 F). It can be sterilised at 130ºC (266 F) for a maximum time of 30 minutes.
Quality
US FDA Standard 21 CFR 177.2600
German BfR Standard part XXI Cat 2
ResAp 2004 (5), according to Reg 1935/2004/EEC, and Reg 10/2011/EEC
3A Sanitary Standard 18-03 Class III (hose)
Material used is in accordance with EU Directive 2002/95/ECC for Restriction of the use of hazardous substances (RoHS)