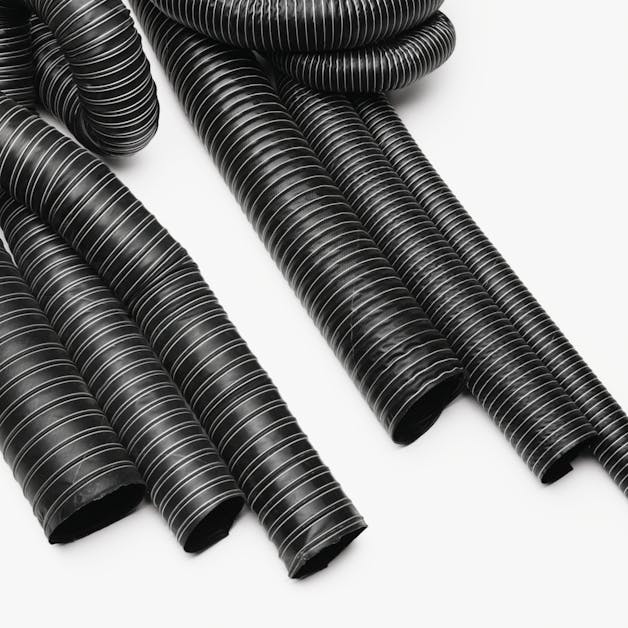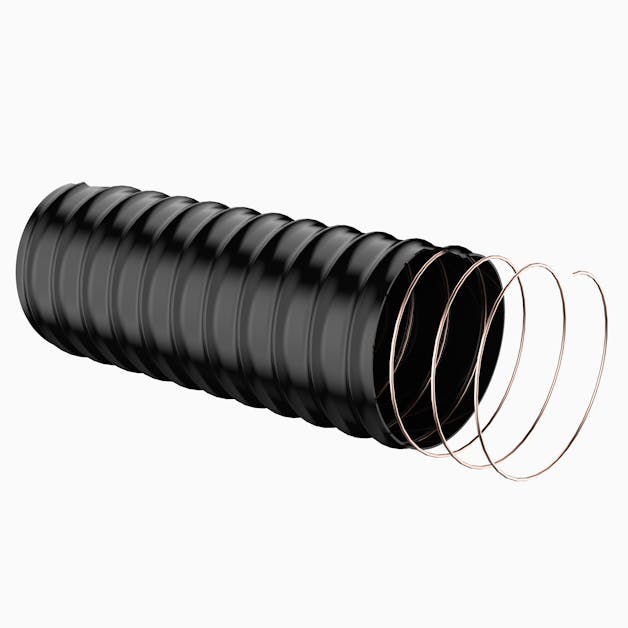 Vena ® MT/MTD
Industrial neoprene ducting for air conduction and fumes extraction
Industrial neoprene ducting for conveying air or gaseous fluids at medium temperatures with high flexibility and high resistance to ageing.
Request a quote
This product is recommended for:
Air ventilation
Extraction of engine fumes
Cooling of electronic units
Welding gas aspiration
Properties
Neoprene, corrugated and black.
One layer (MT) or two layers (MTD) of fiberglass and steel wire spiral.
Neoprene, corrugated and black.
-55°C/+125°C (-67°F/+257°F)
4m (13'). 6m upon request (19'8'')
Quality
The material is in compliance with the RoHS Directive 2002/95/EC and its subsequent amendments including the RoHS2 Directive 2011/65/EU and RoHS3 Directive 2015/863.