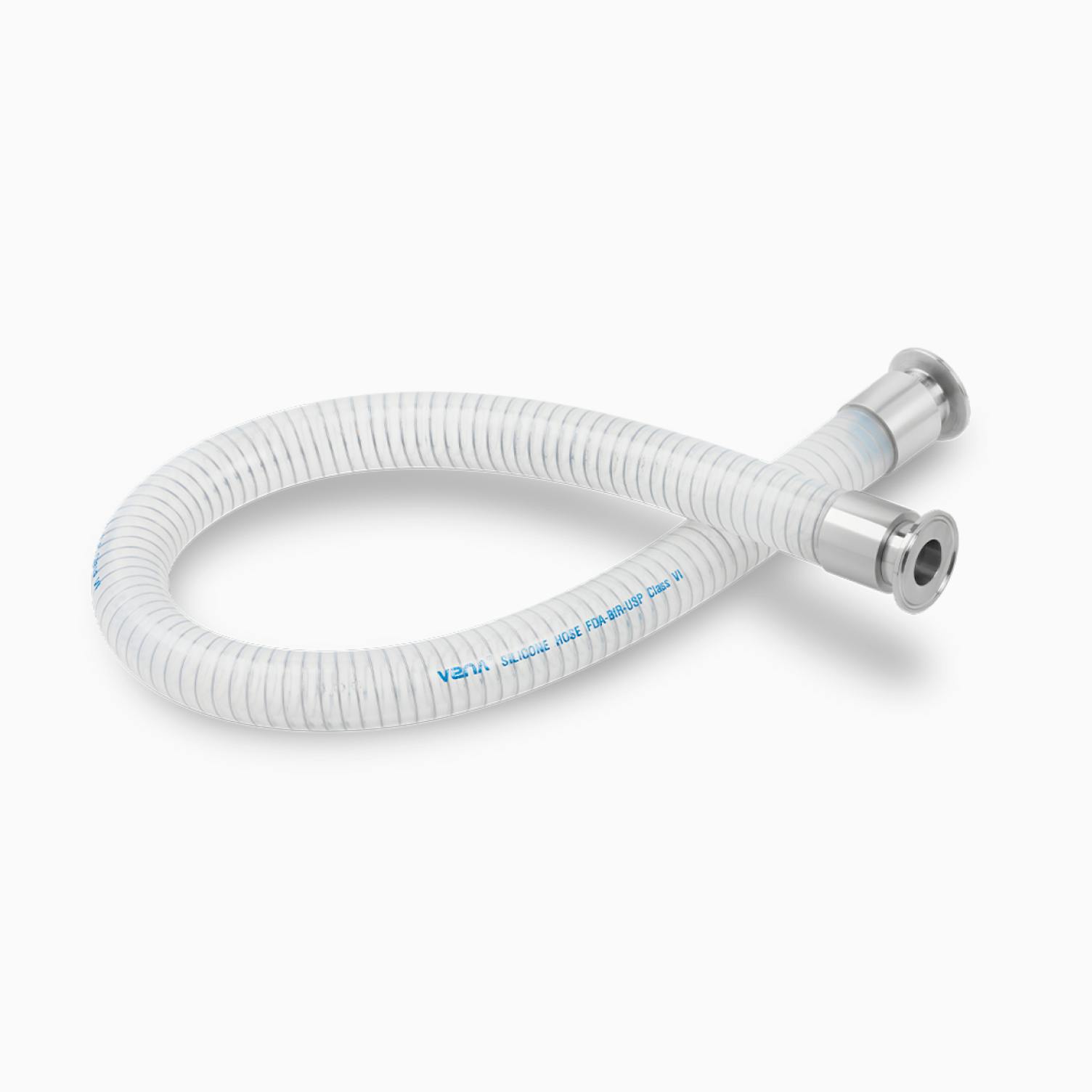 Material
Transparent platinum cured silicone + Stainless steel spring wire
Vena® Sil 630
Transparent wire reinforced silicone hose recommended especially when the inner liquid has to be seen to control the flow.
FDA and USP VI platinum cured silicone hose with stainless steel wire, for food and pharma processing.
Request a quote
For transport by suction or discharge of liquid, semi-liquid or solid products in the food, cosmetic, pharma, and biotech industries. Suitable with filling machines. When a low pressure and visibility of the fluid is required.
Properties
VMQ Silicone, smooth and translucent
VMQ Silicone, smooth and translucent
-55ºC / +200ºC (-67ºF / 392ºF)
4m (13.12ft). 6m (19.69ft) under request
Quality
Complete Validation Package.
3A Sanitary Standard 62-02 (fitted hoses).
Material used is in accordance with EU Directive 2015/863 for Restriction of the use hazardous substances (RoHS 3)