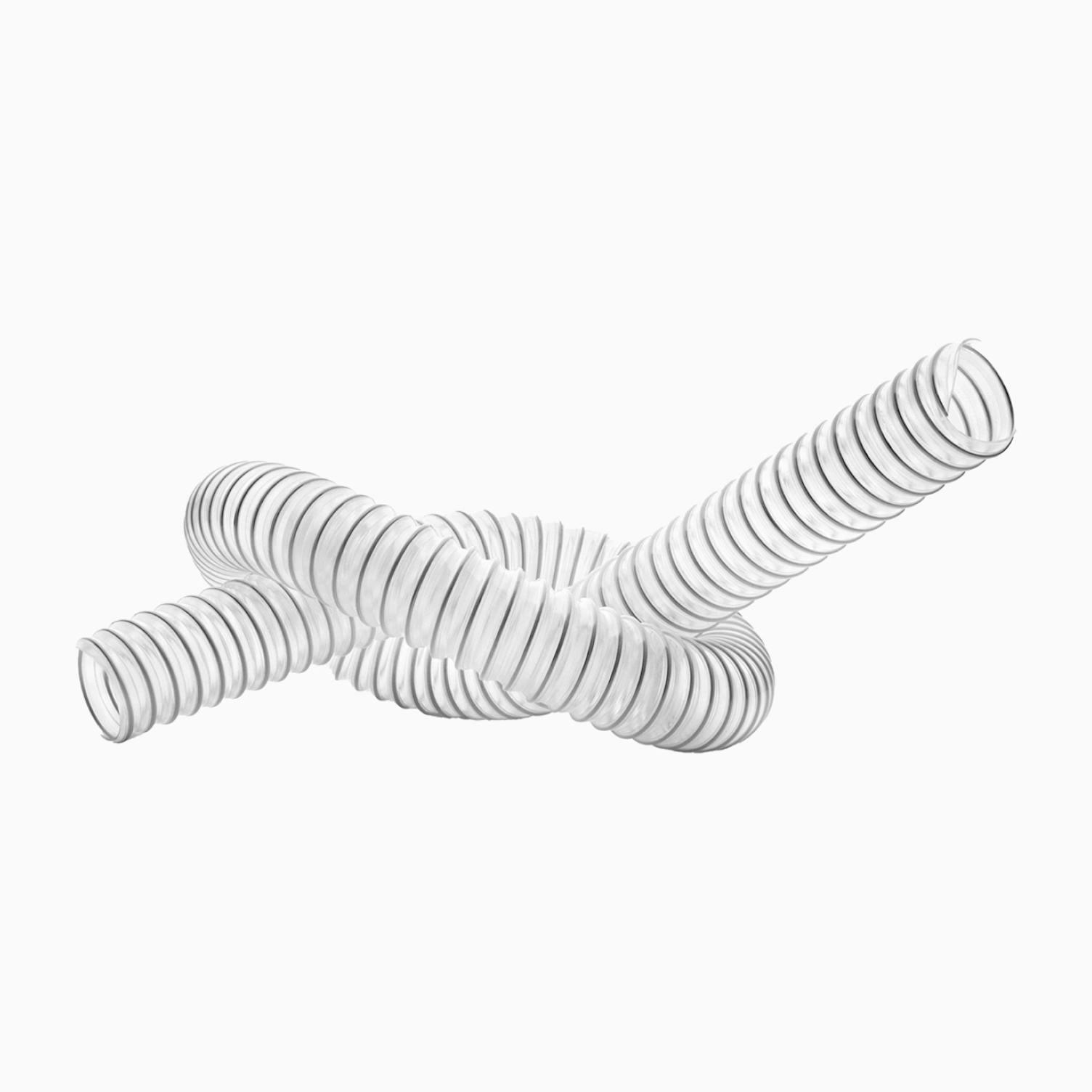 Material
Food grade polyurethane
Vena® Technipur VAC
Highly flexible and abrasion resistant polyurethane hose
Flexible FDA polyurethane hose to convey bulks and powder materials in the food and pharmaceutical industries.
Request a quote
This product is especially recommended for transport of all types of abrasive particles, such as granular products, salt, sugar and powder of all types for food and pharma applications. Not suitable for SIP steam process/water.
Properties
Polyurethane, corrugated and translucent.
Translucent and corrugated.
-20ºC / +80ºC (-4ºF / 176ºF)
Quality
US FDA (Foods and Drugs Administration) Standard 21 CRD 177.1680 and CFR 177.2600.
1935/2004/EC Regulation and 10/2011/EC (Migration Test).
Material used is in accordance with EU Directive 2015/863 for Restriction of the use hazardous substances (RoHs 3).