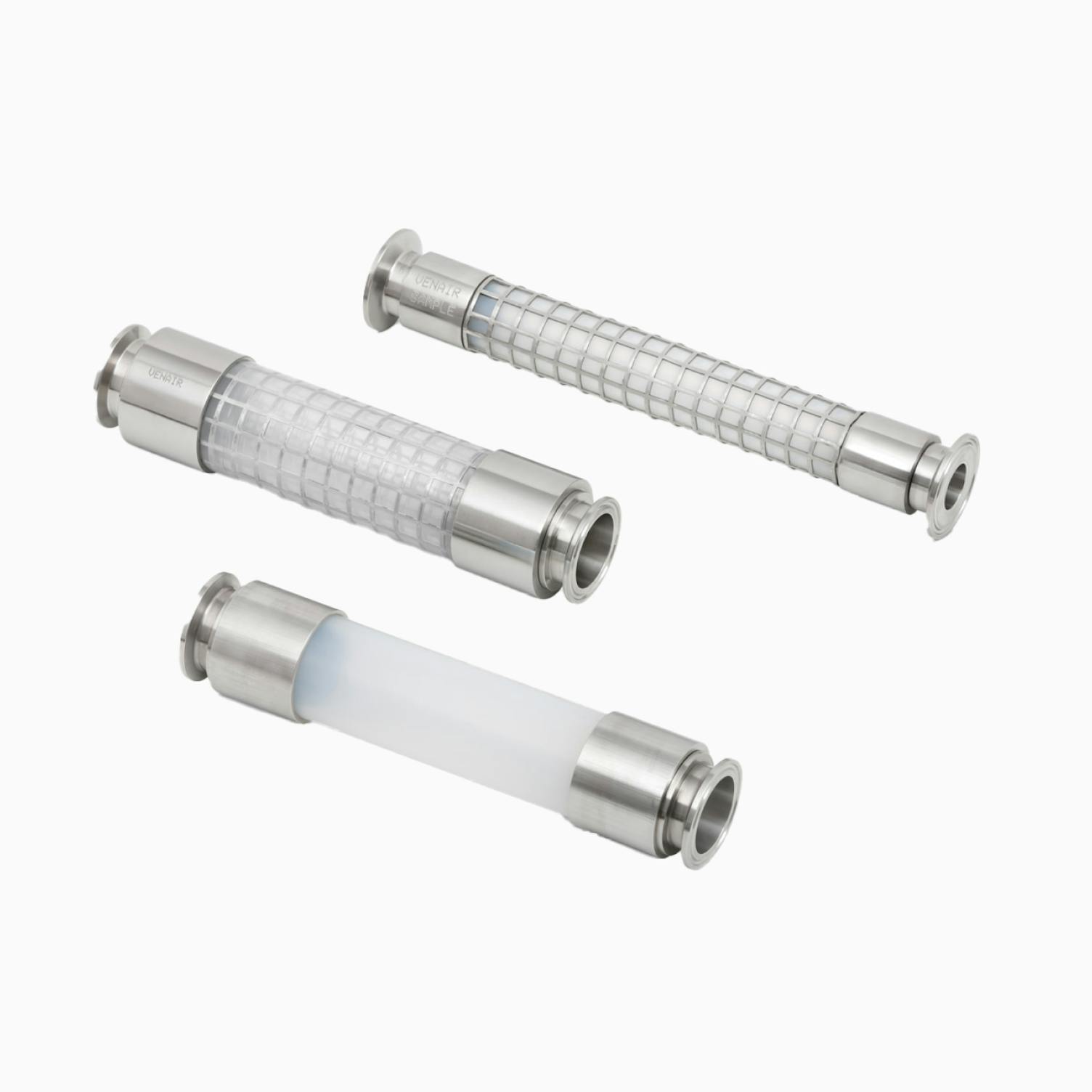 Material
Fluoropolymer hose (FEP)
Vena® View
FEP translucent hose that helps to view the product flow in any process or system.
FEP food grade translucent hose with aseptic.
Request a quote
Compatible with many chemical and aggresive products, which makes this product a very resistant and durable option. It is recommended for installations where visual inspection of the transported material is required.
Properties
VMQ Silicone, smooth and white
Translucent and completely smooth.
-55ºC / +180ºC (-67ºF / 356ºF)
Under demand (3m/10ft maximum).
Quality
US FDA Standard 21 CFR 177.1550.
USP Class VI, <88> in vivo test.
Material used is in accordance with EU Directive 2015/863 for Restriction of the use hazardous substances (RoHS 3)