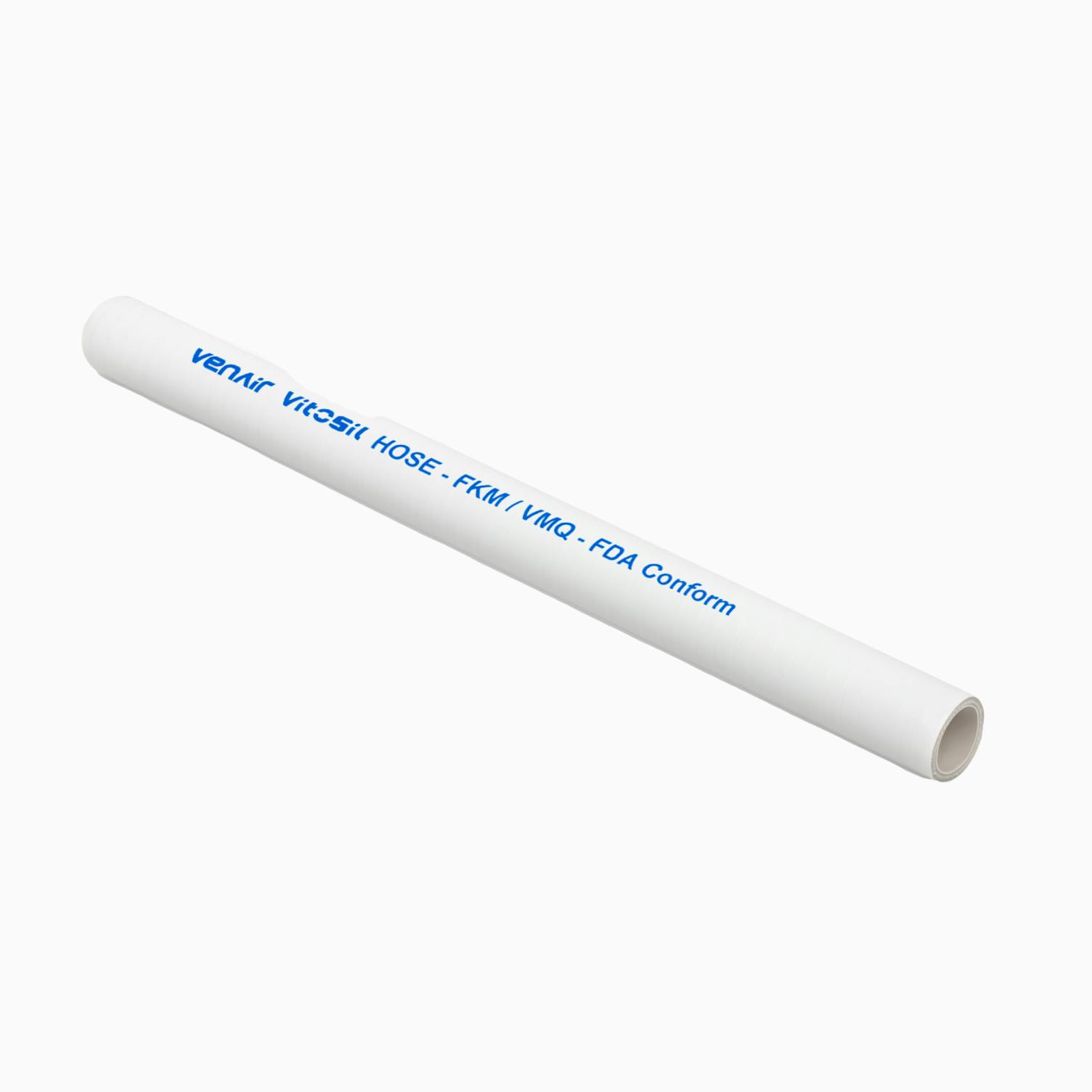 Vena® Vitosil
Chemical resistant silicone hose with FKM inner layer
Flexible silicone hose with an FKM inner layer suitable for aggressive fluids.
Request a quote
Due to the inner FKM layer it's especially recommended to convey aggressive fluids that are not compatible with silicone, like acids or oils. This hose is able to transport liquid or semi-liquid foodstuffs at high temperatures by impulsion or suction, since their design can resist pressure or vacuum.
Properties
VMQ Silicone, smooth and translucent.
Stainless steel wire spring and polyester fabric reinforcement.
-30ºC / +180ºC (-75F / 356ºF)
4 meters (13.12 ft.). 6m in standard diameters.
Quality
FDA-CFR 21, item 177.2600.
ResAp 2004 (5), according to Reg. 1935/2004/EEC, and Reg. 10/2011/EEC.