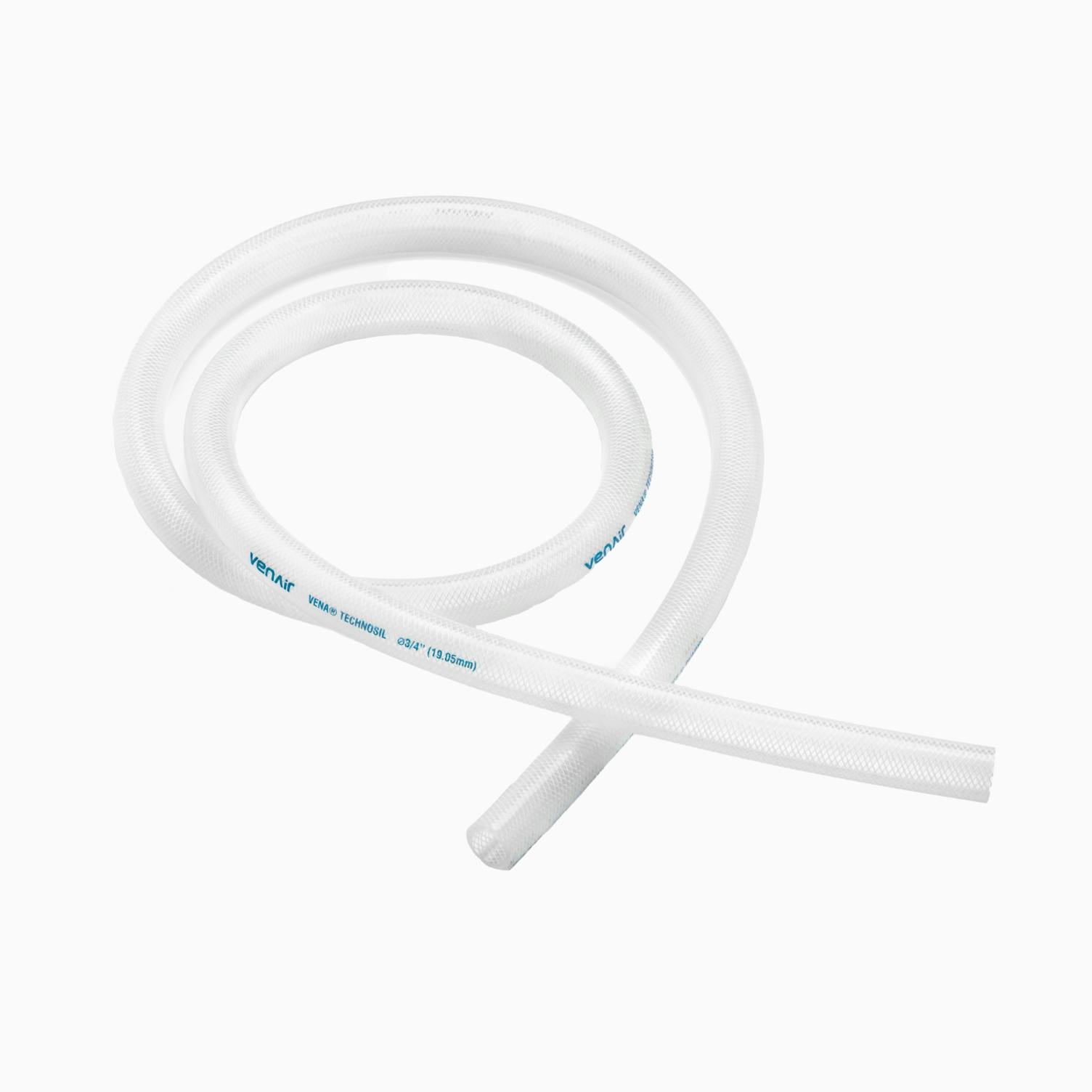 Material
Platinum cured silicone + Braided plyester fabric
Vena® Technosil
Polyester braided silicone tubing that can be used in places with high pressure due to his resistance.
Extruded FDA and USP VI platinum cured silicone hose, with polyester braid reinforcement, for food and pharma processing.
Request a quote
Recommended for repetitive movements in dosing and filling machines where no tight bending radius is needed it. Available in long lenghts applications. Is it resistant to UV, radiation and ozone. It is gamma stable and autoclavable.
Properties
VMQ Silicone, smooth and translucent
VMQ Silicone, smooth and translucent
-55ºC / +180ºC (-67ºF / 356ºF)
10m and 20m (33ft and 66ft)
Quality
Complete Validation Package.
3A Sanitary Standard 62-02 (fitted hoses).
Material used is in accordance with EU Directive 2015/863 for Restriction of the use hazardous substances (RoHS 3)