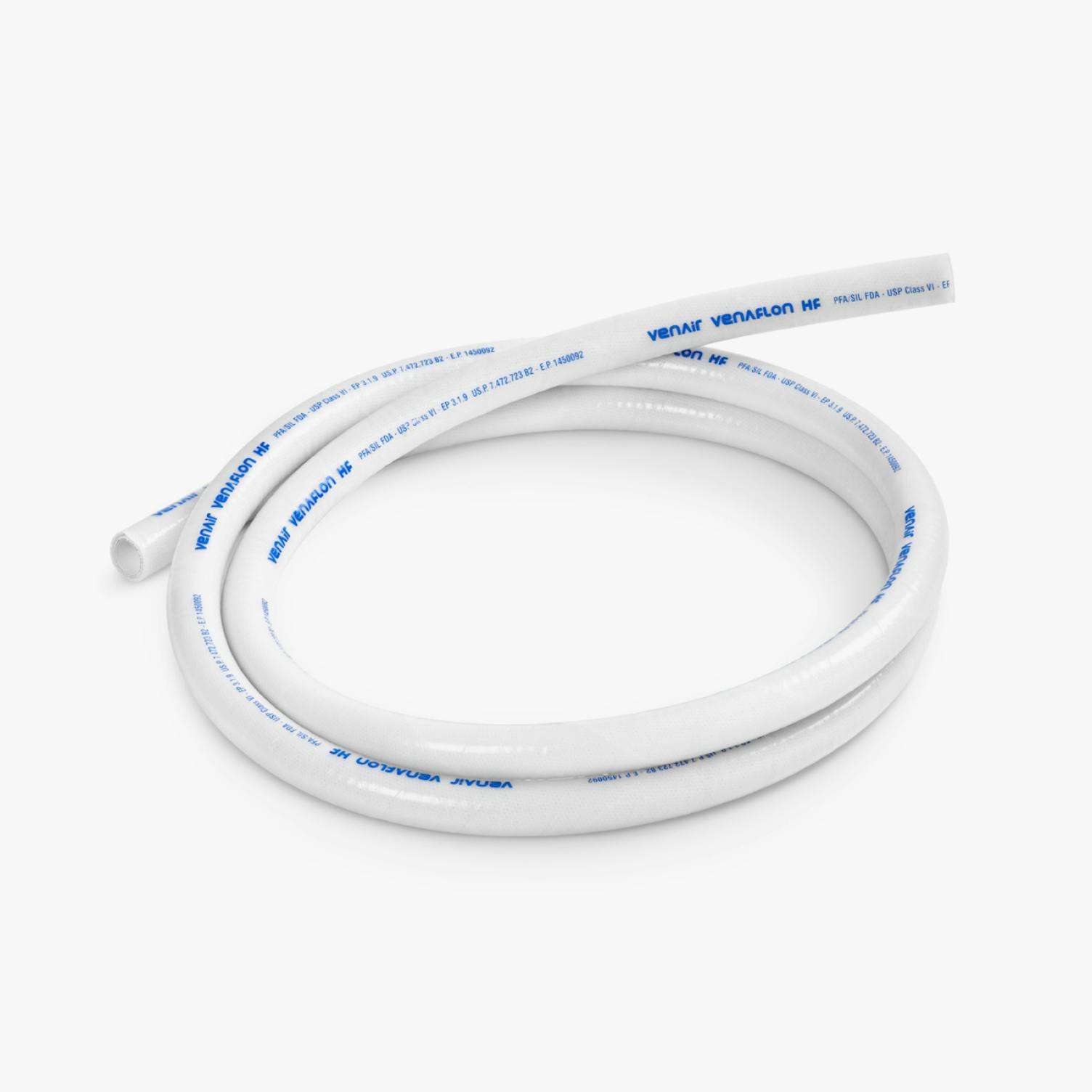 Venaflon® HF
Chemical resistant silicone hose with USP VI PFA inner layer
Silicone hose with an inner layer of PFA, compatible with highly aggressive chemicals.
Request a quote
It is specially recommended for the transport of chemically agressive liquids or semi-liquids by impulsion or suction in the food, cosmetic, chemical and pharmaceutical industries. It presents a wide field of application due to its construction, which provides a balance between strength and lightness.
Properties
VMQ Silicone, smooth and translucent.
Stainless steel wire spring and polyester fabric reinforcement.
PFA fluoropolymer, smooth and white.
-30ºC / +150ºC (-22ºF / 302ºF)
20m (65.62 ft). Can be cutted under request.