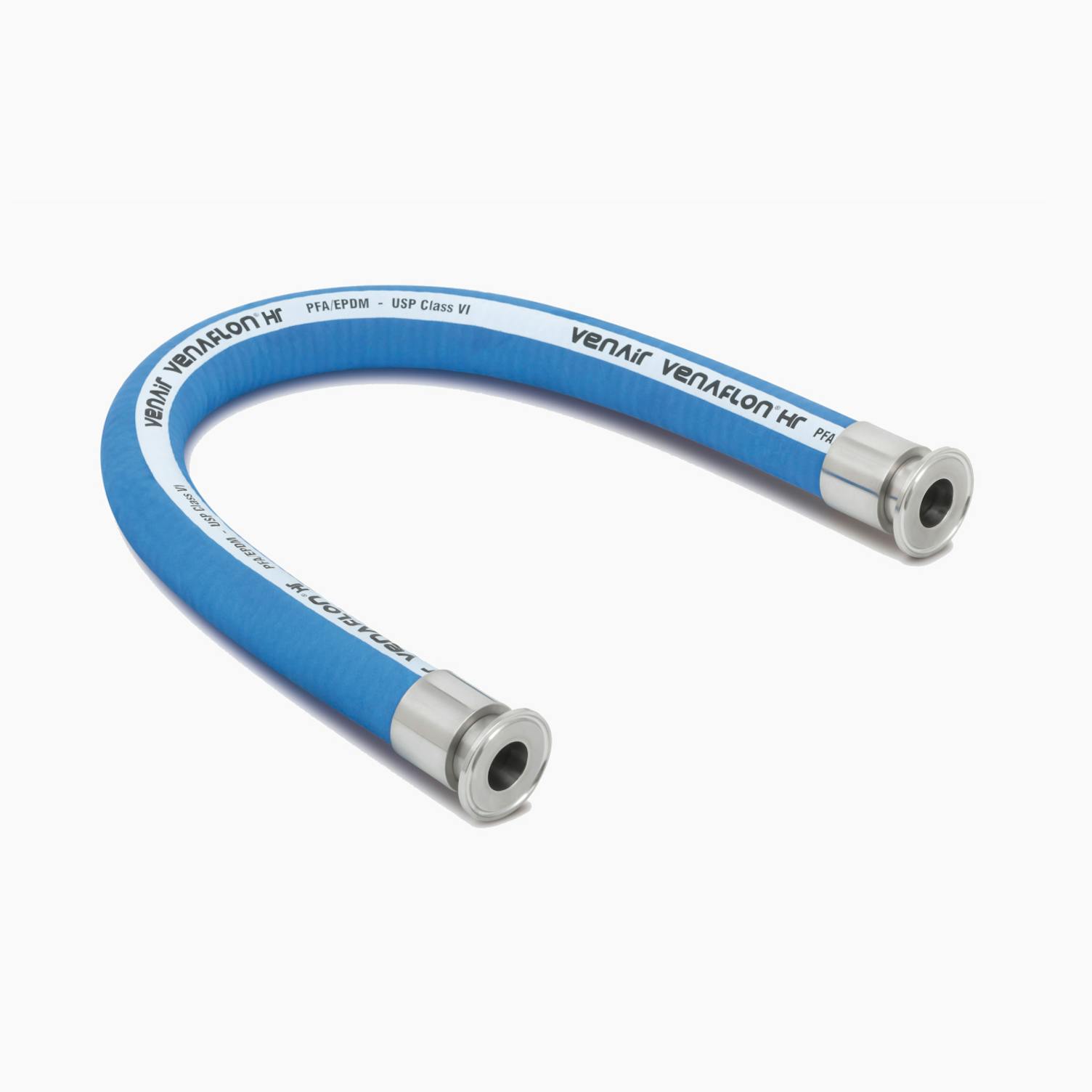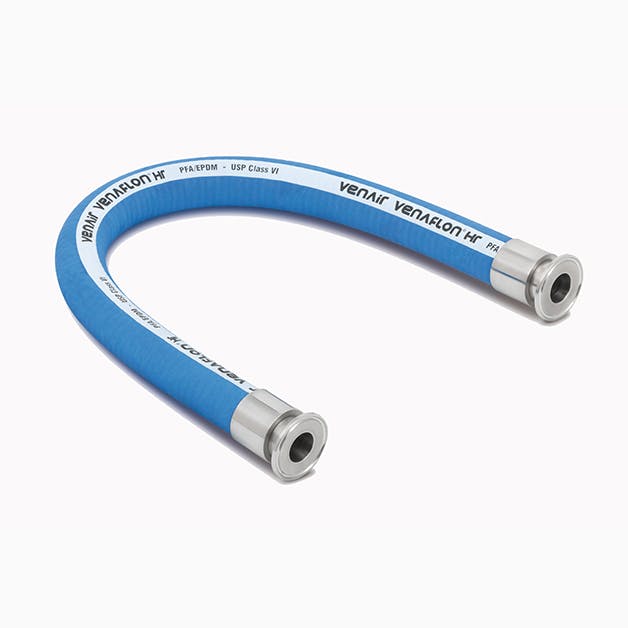 Venaflon® HR
Chemical resistant rubber hose with USP VI PFA inner layer
EPDM rubber hose with an inner layer of PFA, compatible with highly aggressive chemicals.
Request a quote
It is specially recommended for the transport of liquid or semi-liquid stuffs by impulsion or suction, since its design can resist either pressure or vacuum. Venaflon HR is an excellent solution to withstand dynamic stress during the transfer of high purity fluids. It's suitable for use in filling machines and also for long lines of product transfer between tanks.
Properties
EPDM rubber, rough and blue.
Stainless steel wire spring and polyester fabric reinforcement.
PFA fluoropolymer, smooth and white.
-40ºC / +150C (-40ºF / 302ºF)
20m (65.62 ft). Can be cutted under request.