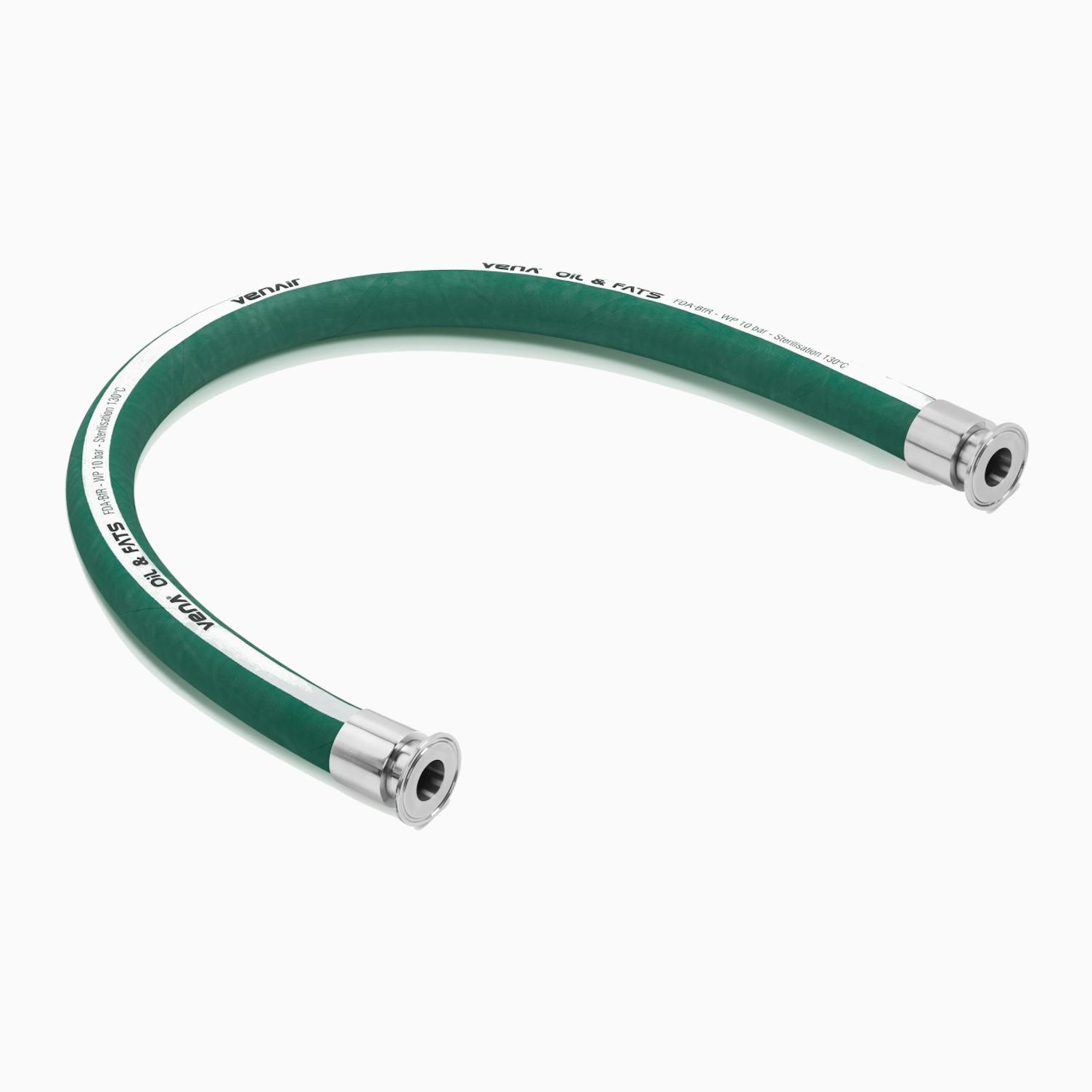 Vena® Oil & Fats
Rubber hose for oils and fats
Flexible rubber hose specially designed to convey milk and liquid fatty foodstuffs.
Request a quote
It is specially recommended for the transport of milk, by-products and generally liquid fatty foodstuffs. It offers an extremely broad field of applications. The design ensures a high-strength hose structure, making it ideal for unloading operations of milk and milk products and generally for heavy-duty applications.
Properties
CR rubber, smooth and green.
Stainless steel wire spring and synthetic cord reinforcement.
NBR rubber, smooth and white.
-20ºC / +90ºC (-46ºF / 194ºF)