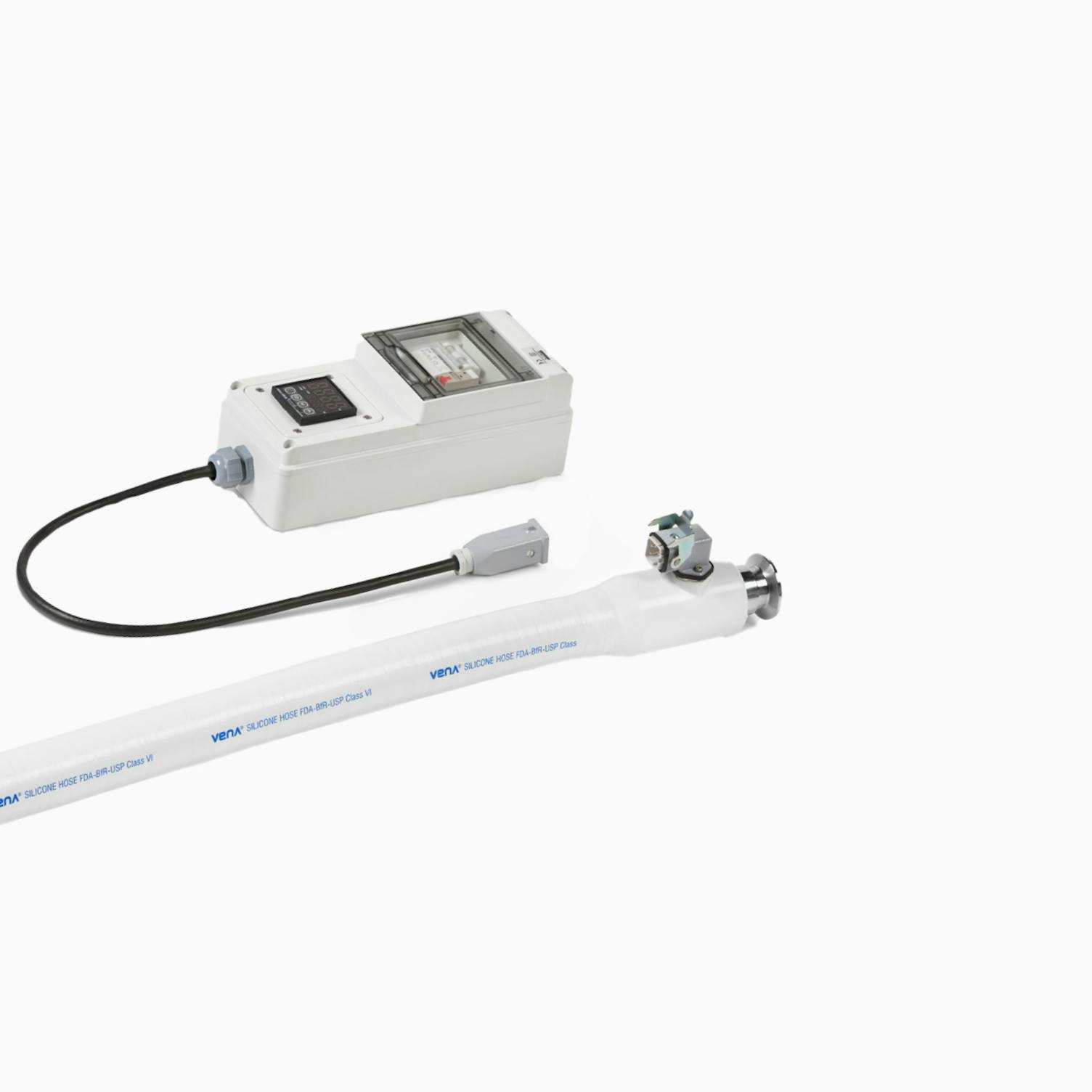 Electric heated hose
Highly flexible electric heated silicone hose
FDA and USP VI silicone heated hose that provides a regular temperature along its length.
Request a quote
It's specially recommended in food, cosmetic or pharmaceutial industries for applications which need to ensure a constant temperature to help maintain the fluidity of the conveyed product.
Specially recommended for viscous products like caramel, chocolate, honey or glycerine.
The fully integrated electrical system ensures a full safety system and a highly smooth finishing and makes it as the perfect solution for the most higyenic processes.
Properties
VMQ Silicone, smooth and white.
Stainless steel wire spring and polyester fabric reinforcement.
VMQ Silicone, smooth and translucent.
-55°C/+180°C (-67ºF/ 356ºF)
Custom made, up to 6m (19,69m).
Quality
Complete validation package.